Table of Contents
---
a. What Causes Sickle Cell Anemia?
II. Symptoms of Sickle Cell Anemia
III. Sickle Cell Anemia Treatments
a. Diagnosing Sickle Cell Anemia
---
Overview
Sickle cell anemia is a disorder that affects red blood cells. The condition is a specific type of sickle cell disease (SCD). Sickle cell diseases affect around 100,000 Americans. They are especially prevalent in people with sub-Saharan African, Hispanic, Mediterranean, Indian, and Saudi Arabian ancestry. [1]
Sickle cell anemia is a hereditary disease that causes red blood cells to become more rigid and change their shape. Red blood cells (RBCs) are, by far, the most common type of cell in the human body. There are approximately 25 trillion RBCs in an adult human, which is more than 80 percent of all cells in the body. [2]
a. What Causes Sickle Cell Anemia?
Healthy red blood cells are disc-shaped and flexible, allowing them to pass through small spaces. However, sickle cell diseases cause RBCs to change shape. People with SCDs have defective hemoglobin, a substance in RBCs that carries oxygen to the organs. Defective hemoglobin causes red blood cells to become rigid and sickle-shaped. When red blood cells become rigid in this shape, it becomes more difficult for them to pass through small spaces. This results in blood vessels becoming clogged.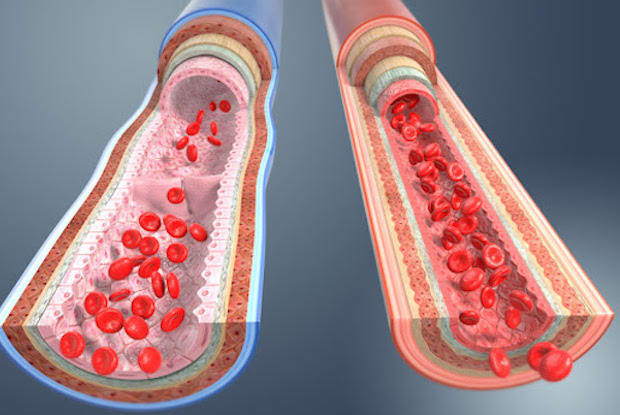 The spleen is an organ that destroys old and damaged cells. Healthy red blood cells tend to live for around four months. However, sickle cells typically die within 10 to 20 days. [3] When sickle-shaped red blood cells become trapped in the spleen, the body is unable to replace the cells quickly enough. This results in the body having too few red blood cells. This condition is known as anemia.
Keep reading to learn more about sickle cell anemia, including the symptoms and how it is treated with medications such as Hydrea.

Symptoms of Sickle Cell Anemia
Symptoms of sickle cell anemia vary greatly between patients. Sickle cell anemia is an inherited condition and symptoms can appear from as young as five months old. [3]
a. Pain
A major symptom of sickle cell anemia can be painful episodes (or crises). Pain may occur in the chest, abdomen, bones, or joints and occurs when blood vessels are blocked by sickle cells. Painful episodes can last between hours and weeks, and severe pain can require hospitalization. [4]
Some sickle cell anemia patients may also have chronic pain. This can be caused by ulcers, bone damage, and joint damage. This is more common in adolescents and adults with the condition. Most children are pain-free between episodes. [5]
b. Regular Infections
It is common for patients with sickle cell anemia to get frequent infections. Sickle-shaped red blood cells can damage the spleen, causing anemia. A damaged spleen can also weaken your immune system increasing the chance of infection. It is normal for infants who have been diagnosed with sickle cell anemia to be given vaccinations and antibiotics to lower the risk of life-threatening infections. [4]
c. Swelling
Sickle cell diseases can cause swelling in the hands and feet. This is often the first symptom of SCDs. Swelling occurs when sickle cells block blood vessels and blood flow to the hands and feet. [6]
d. Delayed Growth
Children that have sickle cell anemia typically grow and develop more slowly. They may also reach puberty at a later time than others. Delayed growth is a result of having less red blood cells. Children that have sickle cell disease should exercise often and eat a balanced diet. Children may also require more calories and vitamins to help produce blood cells. [7]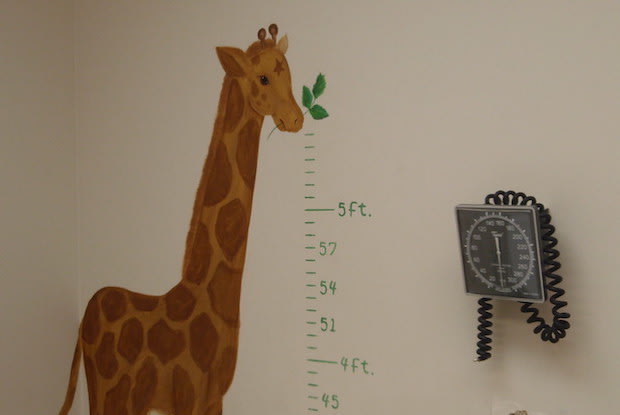 e. Vision Problems
Vision problems, including blindness, may also occur in people with sickle cell diseases. This may occur if sickle cell occurs in the blood vessels in the eye. Patients that have SCDs should have annual eye checks to look for retina damage. [6]
Sickle Cell Anemia Treatments
a. Diagnosing Sickle Cell Anemia
In order to diagnose a person as having sickle cell anemia, blood tests are performed to check for defective hemoglobin. Blood tests are part of the routine screening for a newborn and blood samples are usually taken from the finger or heel. However, people of any age may be tested for defective hemoglobin. For adults, blood is typically taken from the arm. [8]
Once the blood has been screened, a person with sickle cell disease will be referred to a genetic counselor and tested to check for other possible complications.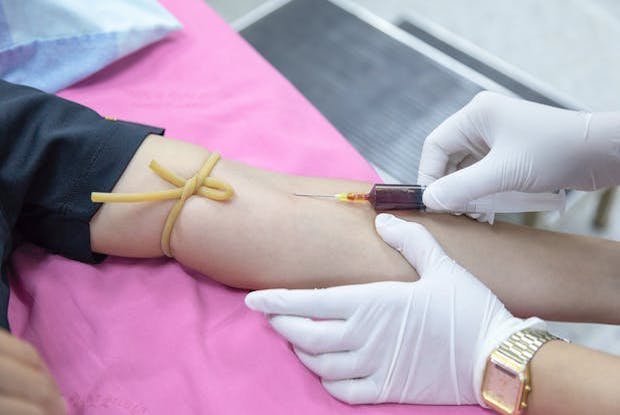 b. Transplant
The only cure for sickle cell disease is a blood and bone marrow transplant (also known as stem cell transplant). [5] Unfortunately, only a small number of children that have the disease are able to get a transplant. This is because the risks associated with the procedure can be severe.
c. Medications
The goal of sickle cell anemia treatment is to reduce symptoms and painful episodes. A common medication used to treat the condition is Hydrea (hydroxyurea). Hydroxyurea does not cure sickle cell disease or anemia but can help reduce complications and help red blood cells remain healthy and flexible.
The content in this article is intended for informational purposes only. This website does not provide medical advice. In all circumstances, you should always seek the advice of your physician and/or other qualified health professionals(s) for drug, medical condition, or treatment advice. The content provided on this website is not a substitute for professional medical advice, diagnosis or treatment.