Table of Contents
---
II. Physical Health Complications
III. Mental Health Complications
a. Depression and Hopelessness
---
Living With IBS
Irritable bowel syndrome (IBS) is a large intestine disorder that causes symptoms such as cramping, abdominal pain, diarrhea, and constipation. IBS is typically a chronic condition that requires long-term management. If you live with IBS, the right diet, lifestyle, and stress-management techniques can help keep symptoms under control. If you have more severe IBS symptoms, your doctor may prescribe medications like Xifaxan (rifaximin), Linzess (linaclotide), or lubiprostone to help alleviate discomfort. IBS can lead to physical and mental health complications if it is not treated properly. [1]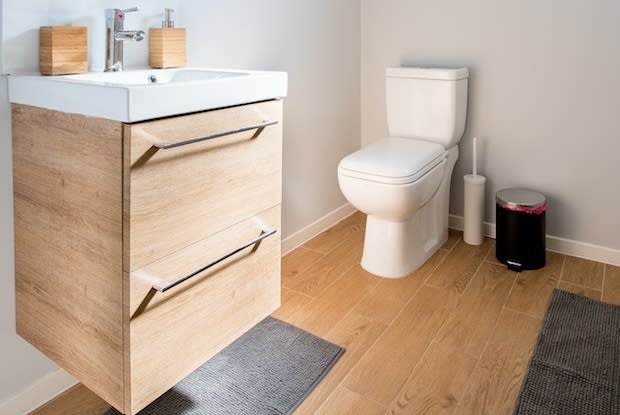 Physical Health Complications
a. Anal Fissures
Anal fissures refer to small tears in the anus caused by difficult bowel movements. Over time, constipation and persistent tension in the bowels can cause tears that are difficult to heal. Symptoms of anal fissures typically include itching, pain, and bleeding. They commonly lead to chronic constipation. [2]
b. Hemorrhoids
Hemorrhoids are swollen veins near the lower rectum and anus. They can occur when bowel movements irritate the walls of the blood vessels until they bulge. Hemorrhoids can cause symptoms of rectal bleeding. [3] The occurrence of hemorrhoids may be due to the excessive straining caused by IBS constipation. [2]
c. Malnourishment
If you have IBS, one of the things your doctor will recommend is to keep track of the foods that trigger flare-ups. This may cause you to avoid certain healthy foods that aggravate your symptoms. If this happens, you may need to take supplements to make up for missing out on vital nutrients. Malnourishment can cause unhealthy weight loss. [2]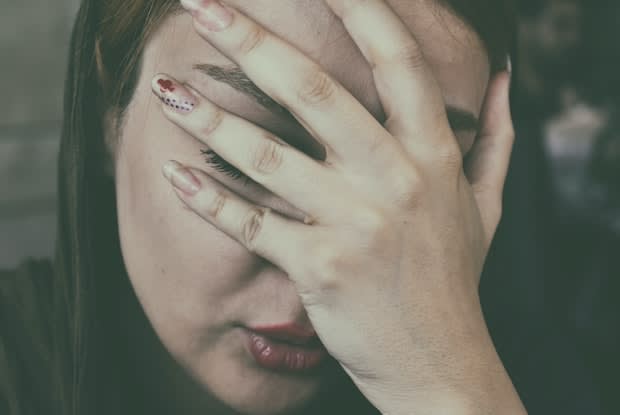 d. Rectal Prolapse
Rectal prolapse occurs when the entire segment of the rectum exits the anus. This condition statistically affects postmenopausal women the most, but it can occur in anyone with a history of chronic constipation. Rectal prolapse can cause mucus to leak from the anus. This condition can also cause difficulty controlling gas and bowel movements (rectal incontinence). [4]
e. Fecal Impaction
IBS can cause stool to pack tightly in the rectum. When the stool is packed too tightly that it becomes difficult to push out, fecal impaction occurs. Manual removal of stool may be required for severe cases of fecal impaction. [2]
Mental Health Complications
a. Depression and Hopelessness
The chronic nature of IBS can negatively affect mental health in the long term. Concerns about constantly needing to use the bathroom may deter you from going to public spaces often. As a result, anxiety may build, and you may start withdrawing from family and friends. This can seriously impact your mental well-being.
Anxiety can lower your quality of life and can lead to persistent feelings of hopelessness. It can be hard to deal with a chronic condition, and this may lead to depression. The cycle of depression is vicious and can lead to other symptoms, such as muscle aches, lack of motivation, and social withdrawal. Participants in a U.S. study reported that IBS greatly impairs their enjoyment of life, even more so than people with asthma or migraines. [2]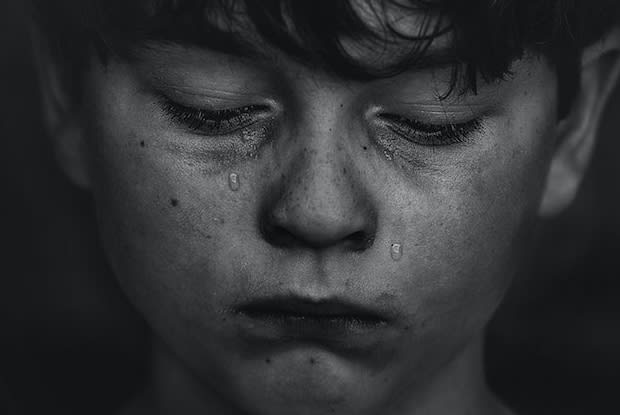 b. Physical Symptoms
If your IBS causes depression, you may experience physical symptoms of this mental condition. Depression can cause consistently low energy. This is not the same as being tired after exercise. Fatigue that stems from depression can make it hard to focus. It can also cause you to be easily irritated. You may also develop a decreased pain tolerance as a result of depression. This can lead to back pain or muscle injuries.
Headaches may also occur because of depression. Depression can affect eyesight and cause stomach pain on top of your IBS discomfort. It is very important to treat the physical symptoms of IBS, but it is just as important to look after your mental health. [5]
Because IBS can greatly impact many aspects of life, it can help to know you are not alone. Up to 45 million people in the United States have IBS, and two in three IBS patients are female. Getting help from your doctor can make managing symptoms easier, and the earlier you get on top of your condition with a treatment plan, the better chance you have of preventing health complications down the road. Medications like Xifaxan (rifaximin), Linzess (linaclotide), and lubiprostone can help fight infections inside the intestine. If you are looking to start IBS treatment, talk to your doctor today.
The content in this article is intended for informational purposes only. This website does not provide medical advice. In all circumstances, you should always seek the advice of your physician and/or other qualified health professionals(s) for drug, medical condition, or treatment advice. The content provided on this website is not a substitute for professional medical advice, diagnosis, or treatment.