Table of Contents
---
I. Types of Irritable Bowel Syndrome
II. Food Triggers for Constipation
III. Food Triggers for Diarrhea
IV. Psychological IBS Triggers
---
Types of Irritable Bowel Syndrome
Irritable bowel syndrome (IBS) is a chronic condition that can cause recurring symptoms of bloating, gas, abdominal pain, diarrhea, and constipation. [1] These symptoms will vary in severity from person to person. However, IBS flare-ups are generally disruptive episodes that interfere with everyday activities. Living with IBS can be a daily struggle, but a tailored treatment plan can help make this condition manageable.
There are two main types of irritable bowel syndrome: IBS with constipation (IBS-C) and IBS with diarrhea (IBS-D). These two types of IBS may have overlapping symptoms, but their main symptoms can be treated with different prescription medications. If you have been diagnosed with IBS-C, your doctor may prescribe Linzess for constipation.
Linzess (linaclotide) increases the fluids in your intestines to improve bowel movements. For IBS-D, you may be prescribed Xifaxan to relieve diarrhea. Xifaxan (rifaximin) is used to treat diarrhea because it is an antibiotic used to stop bacteria (predominantly E. coli) growth. Amitiza (lubiprostone) may be given to relieve bloating and abdominal discomfort.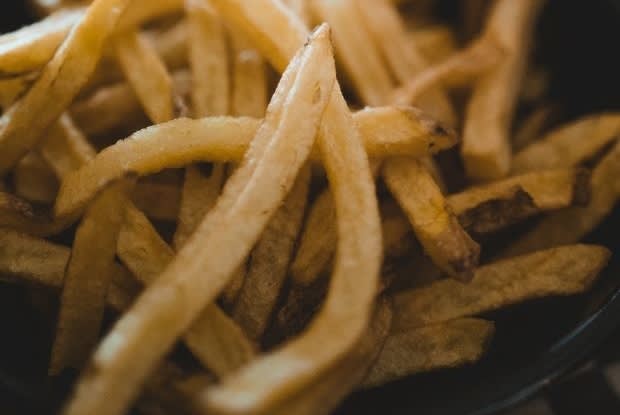 These medications are effective at treating IBS symptoms, but you can improve management over your symptoms by avoiding specific triggers. While many people assume that IBS is a physical condition, both physical and psychological factors play a role. The right diet and mental relaxation methods can help maximize the effectiveness of your treatment plan. Read on to learn more about common triggers for IBS-C and IBS-D.
Food Triggers for Constipation
IBS-C symptoms can be exacerbated with foods like refined bread, cereal, and processed foods like potato chips and cookies. Caffeine and alcohol, along with most dairy products, can also contribute to IBS-related constipation. [2] Fiber is widely known to help with constipation, but it depends on what type of fiber you consume.
It is true that fiber generally helps to keep your gut healthy, but insoluble fiber can worsen symptoms of constipation like abdominal pain and bloat. The type of fiber you should aim to eat is soluble fiber. Like its name suggests, soluble fiber will dissolve in water and can be metabolized by the good bacteria in your intestines. Good sources of soluble fiber include beans, oat products, and fruits. Ground flaxseeds are an easy and beneficial way of adding fiber to your diet. [3]
When you increase your fiber intake, it is important to drink more water. Fiber may not work as effectively without water, so make sure you aren't dehydrated throughout the day. There is also evidence that sorbitol, found in dried plums and prune juice, can help with constipation when consumed in moderation. Having a conversation with your doctor and dietician can help clear up what foods are right for you. [2]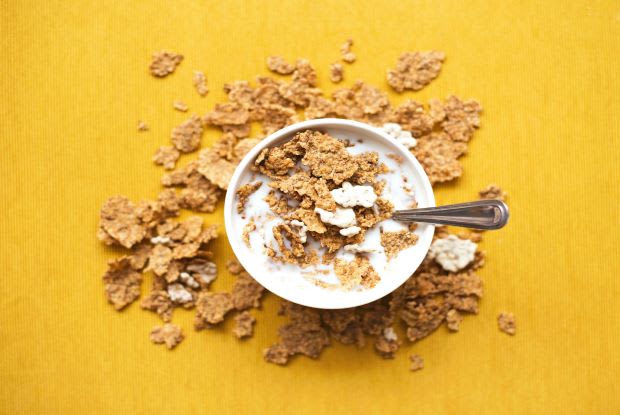 Food Triggers for Diarrhea
Increasing your fiber intake may be beneficial if you have IBS-C, but too much fiber can cause a fair amount of discomfort if you have IBS-D. To avoid triggering symptoms of diarrhea, it may help to avoid:
Vegetables high in insoluble fiber

Carbonated drinks

Large meals

Chocolate, alcohol, caffeine, sorbitol, and fructose

Fried foods

Dairy products (especially if you have lactose intolerance)

Wheat and foods rich in gluten
Drinking water during meals is also a trigger for many IBS-D patients. You may also want to avoid eating foods that cause gas, such as beans, Brussels sprouts, wheat germ, raisins, and celery. As mentioned above, it is important to consult your doctor and your dietician about adding or removing foods from your diet. This prevents unwanted drug interactions and allergies. [2]
Psychological IBS Triggers
People who regularly experience anxiety have a higher tendency of experiencing IBS symptoms. Psychological factors like anxiety do not cause IBS, but they can lead to worsening symptoms. Stress and anxiety can affect the immune system, which can lead to increased irritability in the stomach and gut. Being anxious can cause you to be more aware of symptoms. But there are effective ways to cope with stress and anxiety. [4]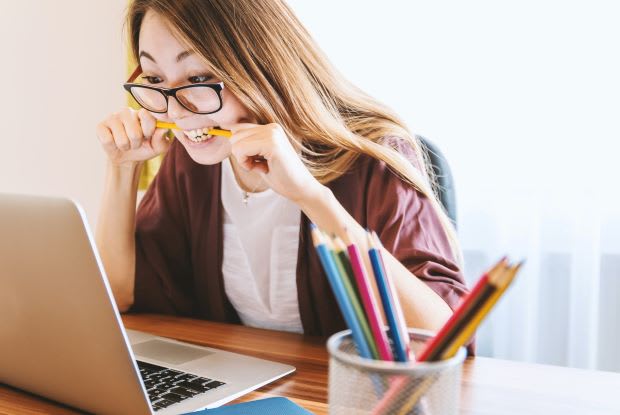 For example, relaxation techniques like meditation or visualization can be effective in releasing tension. Simply doing an activity you enjoy can reduce stress. It is proven that good stress management can reduce IBS symptoms, so it is important to take your mental health seriously. Exercising well, sleeping well, and eating a healthy diet are ways you can reduce stress and improve IBS symptoms. [4]
Having IBS-C or IBS-D does not mean you will always have the same symptoms. It is common for people with IBS to alternate between the two types. This is why it is important to monitor your symptoms, communicate them to your doctor, and customize your treatment plan accordingly. Ask your doctor today if Xifaxan (rifaximin), Amitiza (lubiprostone), or Linzess (linaclotide) is right for you.
The content in this article is intended for informational purposes only. This website does not provide medical advice. In all circumstances, you should always seek the advice of your physician and/or other qualified health professionals(s) for drug, medical condition, or treatment advice. The content provided on this website is not a substitute for professional medical advice, diagnosis, or treatment.