Table of Contents
---
---
Psychotic Symptoms
Psychosis can be a difficult disorder to pin down. Psychotic symptoms occur in several mental health disorders and may come and go. In general, psychosis involves hallucinations and delusions. These symptoms can be incredibly upsetting to the person and lead to dangerous complications if left untreated.
Hallucinations involve sensory experiences that are not happening. For example, a person may hear their mother calling their name when their mother isn't around. Visual hallucinations are similar, and people may see things that are not present. Delusions are slightly different and can result in paranoid feelings and being unnecessarily suspicious of loved ones or friends. Those with delusions may also experience a loss of motivation and social withdrawal.
Hallucinations and delusions can be terrifying enough, but there are often several other symptoms for those experiencing a mental health disorder. Schizophrenia and bipolar disorder are two of the most common mental health problems that result in periods of psychosis.
JOIN MAILING LIST
Get savings updates for Wellbutrin
Specials offers, medication updates and health news delivered right to your inbox.
These conditions require multiple layers of treatment, but several antidepressants like Effexor XR (venlafaxine XR), Wellbutrin XL (bupropion XL), Anafranil (clomipramine), Celexa (citalopram), and amitriptyline may contribute to mood stabilization. There are several risk factors for psychosis and read on to learn more about the most common reasons this symptom occurs. [1]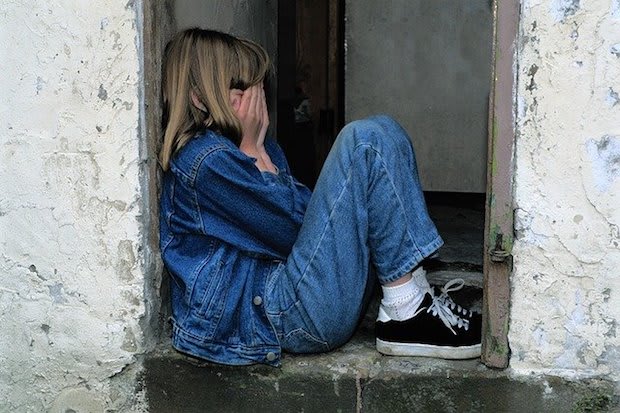 a. Schizophrenia Overview
Schizophrenia is a chronic mental health disorder that affects both men and women. It is not incredibly common, only occurring in one percent of the population. Many people associate this disorder with having a "split personality," but that is not the case. Symptoms typically present themselves in a person's late teens or early 20's, including hallucinations and delusions. Some common signs of this disorder involve:
Irritability and agitation
Sleep problems
Changing friends or social groups
Isolating oneself
Difficulties with schoolwork
Movement disorders
Unusual ways of thinking [2]
b. Bipolar Disorder Overview
Bipolar disorder is a form of depression that may cause psychotic symptoms. A person experiences bipolar depression when they swing back and forth between symptoms of depression and excessively energetic or euphoric moods. These dramatic swings can also result in symptoms of psychosis. Psychosis can occur during manic or depressive phases. Bipolar I disorder involves severe mood swings from mania to depression, whereas Bipolar II is milder, and moods may shift between hypomania and severe depression. General manic symptoms of bipolar disorder include:
Abnormally upbeat or jumpy
Increased activity
A decreased need for sleep
Racing thoughts
Depressive symptoms include:
Loss of interest in everyday activities
Restlessness or slowed behavior
Decreased ability to think or concentrate
Significant weight loss or weight gain [3]
Biological Risk Factors
The exact causes of many mental health disorders are unknown. Both schizophrenia and bipolar disorder can be linked to genetics and often run in families. No single gene is responsible for the development of schizophrenia, but most likely a combination of several genes. Scientists have found genetics to be a viable risk factor because of studies conducted in twins. Their studies have found that identical twins share the same genes, and if one twin develops schizophrenia, the other twin has a 50 percent chance of developing it. [4]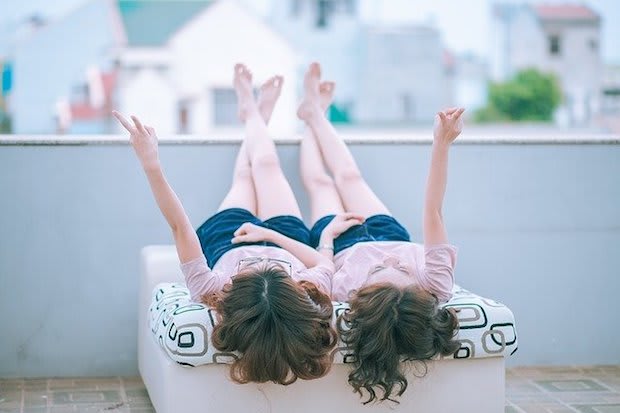 Along with genetics, brain chemistry is also a possible risk factor for schizophrenia and bipolar disorder. Some studies have found an imbalance of two neurotransmitters (chemicals that carry messages between brain cells) can play a role. A lack of neurotransmitters like serotonin and dopamine can increase your risk of schizophrenia. In bipolar disorder, noradrenaline, as well as serotonin and dopamine levels, are affected. This is why antidepressants like Effexor XR (venlafaxine XR), Wellbutrin XL (bupropion XL), Anafranil (clomipramine), and Celexa (citalopram) are prescribed to restore a healthy brain chemical balance. [5]
Drug or Alcohol Abuse
Mental health disorders that result in psychosis symptoms may be triggered by drug and alcohol abuse. But not all people who excessively use drugs or alcohol are at risk for schizophrenia or bipolar disorder. Around three to four percent of people who are dependent on alcohol experience psychosis. Those at risk are often regular drinkers or have an alcohol use disorder. [6]
If you are at risk for developing mental health disorders, using substances like alcohol, nicotine, cocaine, and cannabis can lead to an earlier presentation of psychotic symptoms. Studies have found that a large portion of bipolar patients may develop an alcohol use disorder over their lives. For many mental health conditions, alcohol and drugs may provide a feeling of calm and ease anxiety. This is only a short-term solution and can increase the severity of mental health problems. [7]
a. Nicotine Abuse
One study cites that people with a psychiatric disorder account for a disproportionate amount of tobacco users in the United States. [8] A large proportion of schizophrenic patients have a nicotine-dependence, which can lead to a relapse of symptoms. Smoking can also increase your chance of experiencing delusions, hallucinations, and disorganized speech. Higher doses of antipsychotic medications may be necessary if a patient has a nicotine dependence.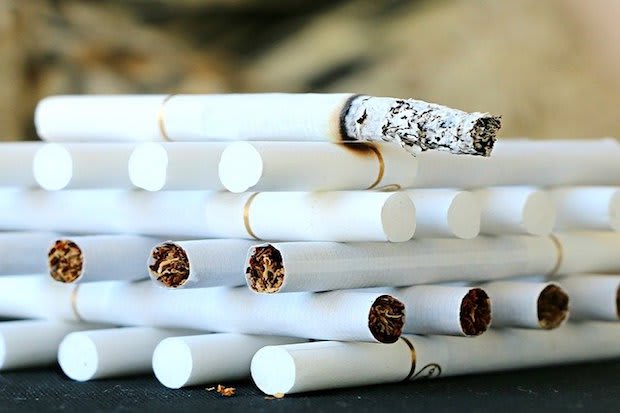 Stress & Life Changes
Your environment, history, and stress levels also play a role. Studies in Italy found that offspring whose mothers were exposed to psychological stress during pregnancy had a 2-fold increased risk of developing schizophrenia. These stresses include health problems, marital or partner disagreements, and financial troubles. Of course, a baby in utero cannot control these factors, but it can increase mental health problems.
If you experience unregulated stress while your brain is still in the critical stages of formation, you have an increased risk of mental health problems. This potentially damaging stress can come from being socially disadvantaged and a victim of mental or physical abuse. These factors can lead to high anxiety levels, which may develop into more serious conditions like major depression. Risk factors for mental health problems vary from person to person, but if you feel that you are experiencing unusual symptoms or mood changes, talk to your doctor. [9]
The content in this article is intended for informational purposes only. This website does not provide medical advice. In all circumstances, you should always seek the advice of your physician and/or other qualified health professionals(s) for drug, medical condition, or treatment advice. The content provided on this website is not a substitute for professional medical advice, diagnosis, or treatment.